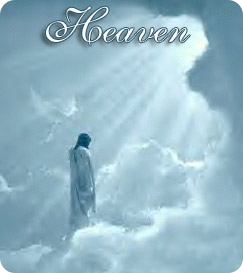 In God's goodness and grace He chose Sis. Mary Katherine Baxter to witness 30 nights in Hell and 10 nights in Heaven. In God's wisdom to give balance He has revealed this Knowledge to the World showing us the Beauty and Glory of Heaven in contrast to the horrors of Hell. Sis. Baxter describes the pure perfection of Heaven, rewards awaiting those who are saved, Angels serving God, Saints that have gone on before us, and the power of God at work. Streets of gold and gates of pearl don't even began to tell the what the Glory of Heaven is like. Heaven is God's perfect will for His People and Hell is satan's plan of destruction for the people of the World.
For God to give Sis. Baxter a testimony such as this shows us that time is running out and the Coming of the Lord is closer than we think. Jesus is Urgently trying to awake His people to watch so that we can be ready when He comes!
Friends get ready to Hear eyewitness testimony of the Reality of Heaven from God's servant Mary Katherine Baxter ( Time Aprox. 60min ) click on the links below.
Need help playing these files? Click here for troubleshooting tips!






REAL AUDIO 8 (These files require Real Player 8 – Click here to download or upgrade this player)
MP3 (These files are optimized for windows media player or win amp – Click here to download this player)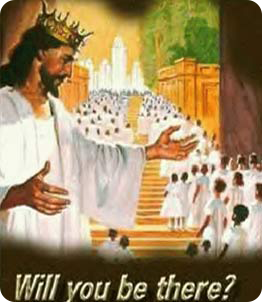 Revelations 7:13-17
13 And one of the elders answered, saying unto me, What are these which are arrayed in white robes? and whence came they? 14 And I said unto him, Sir, thou knowest. And he said to me, These are they which came out of great tribulation, and have washed their robes, and made them white in the blood of the Lamb. 15 Therefore are they before the throne of God, and serve him day and night in his temple: and he that sitteth on the throne shall dwell among them. 16 They shall hunger no more, neither thirst any more; neither shall the sun light on them, nor any heat. 17 For the Lamb which is in the midst of the throne shall feed them, and shall lead them unto living fountains of waters: and God shall wipe away all tears from their eyes.
© Mary K. Baxter Ministries. All Rights Reserved.